Record Breaking Offshore Wind Farm Area Lease Sale
Bureau of Ocean Energy Management (BOEM) will hold the an offshore wind auction for the New York Bight Area on February 23 which could lead to up to 7 GW of offshore wind energy production.
Encompassing more than 480,000 acres and 6 specific lease areas, the auction will be the largest area ever offered in a single auction.
The New York Bight area is located in offshore federal waters between New York and New Jersey.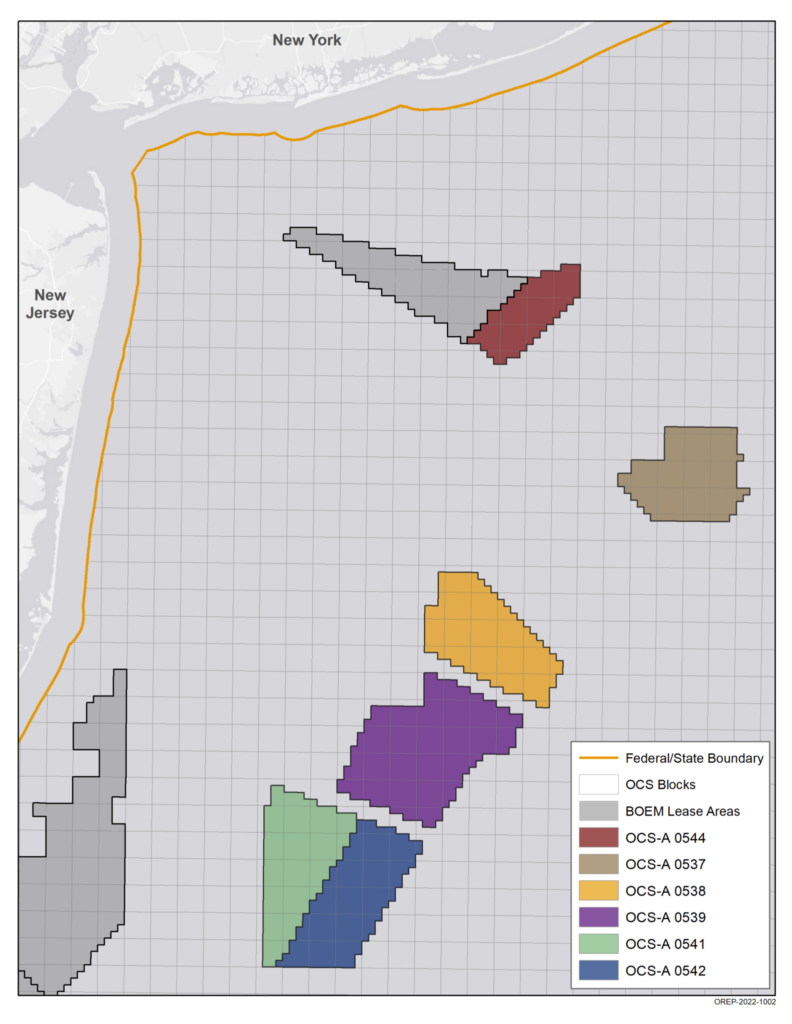 When built, I believe this will become one of the largest offshore Sportfishing areas on the eastern seaboard.
Fish travel up and down the coast during different seasons and the turbine mounts all provide an enormous amount of structure for all sorts of specifies of fish.
Recently New York Governor Kathy Hochul announced $500 million for offshore wind development.
Batten Down The Hatches Folks …… The Offshore Wind Snowball is gaining speed!
Read the article below:
# # #
"At Offshore Wind Farm Support, we'll continue to monitor for opportunities to assist Off Shore Wind with public relations, community outreach, education and public perception."